Have been in business since 1987 raising Exotic Shorthairs, Oriental Shorthairs and Peterbalds. We prefer to place locally, but will ship. Kittens usually available year round. We show both CFA and TICA. We have had several regional winners. Check back regularly to see newly updated photos.
NOW AT STUD: TGRW MANOR REDMAN-RED TICKED TABBY ORIENTAL SHORTHAIR MALE
FELITAN WINDSURFER OF MANOR-CHESTNUT SILVER TICKED TABBY OS MALE
ATLANTIS HARVEY WALLBANGER OF MANOR-LILAC PT. PETERBALD MALE
GC OURZOTS NEWTON JOHN RANDALL-CREAM PT. EXOTIC SHORTHAIR MALE
CH FAITHFUL ROMANA SAMBVCA OF MANOR-SILVER TABBY&WHITE EXOTIC SHORTHAIR MALE
UPDATE: I STILL HAVE 300+ CUSTOM HAND MADE KNIVES FOR SALE FROM MY LATE HUSBAND'S PRIVATE COLLECTION.
I HAVE KNIVES MADE BY MIKE SANDERS, ROBERT CAPDEPON, JOHN CHAUVIN, BOBBY RICCO, TOMMY LEE, PERRY
WINGO, RONALD GOULAS, FRED DURIO, MARVIN WORTRING, PAT THIBODEAUX, BOBBY HOWARD, BOBBY TOOLE,
HOWARD FAUCHEAUX, SIDNEY "PETE" MOON, AL ALEXANDER, AND LEE MILLS. I ALSO HAVE THREE WILLIAM
HENRY KNIVES AND SEVERAL CASE KNIVES FOR SALE. CONTACT ME PERSONALLY AT 601-384-0473 FOR FURTHER
INFORMATION. THESE WOULD MAKE GREAT CHRISTMAS GIFTS. THEY ARE PRICED FROM $100 TO $1400 EACH.
PICTURES AVAILABLE UPON REQUEST. HANDMADE SHEATHS COME WITH THE FIXED BLADES.
MANOR is proud to introduce her cats!!! We have a beautiful
litter of peterbalds, three males and one female. Pictures will
be posted soon. Manor has three litters of oriental shorthairs
coming soon, a litter of siamese babies due this month, and
two litters of color point exotics. Birth announcements will
be made and pictures will be posted. If interested in my babies,
please feel free to contact me.
I am pleased to announce I have several new cats coming to
enhance my program and give me wonderful babies. I would like
to thank Marianne Byrne and Monique with Solarwinds Cattery for
entrusting me with two wonderful black exotic girls. Also, I give
a special thank you to Barbara Levitan with Felitan Cattery for
sending me two outstanding oriental shorthair kittens. Thanks to
Vicki Gill for her help with my program. Thank you to Wendi
Steinman with Fancyfriends for my new homozygeous exotic
shorthair male. Manor is also excited about the arrival of a new
peterbald female to be bred to Atlantis Harvey Wallbanger of Manor.
Also watch for my step-daughter's savannahs soon to arrive.
Midas Devil Made Me Do It Of Manor
aka "Trouble"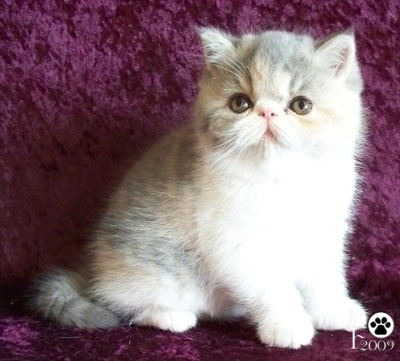 Faithful Felines Poosh Of Manor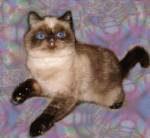 The Cat Cartel Straight From the Heart of Manor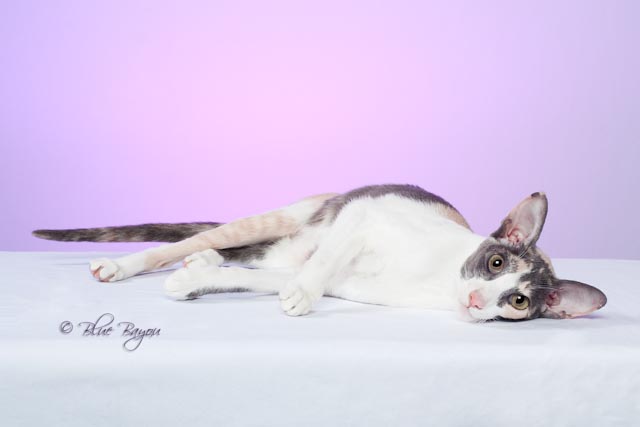 GC Ti Shebi Ling Ling of Manor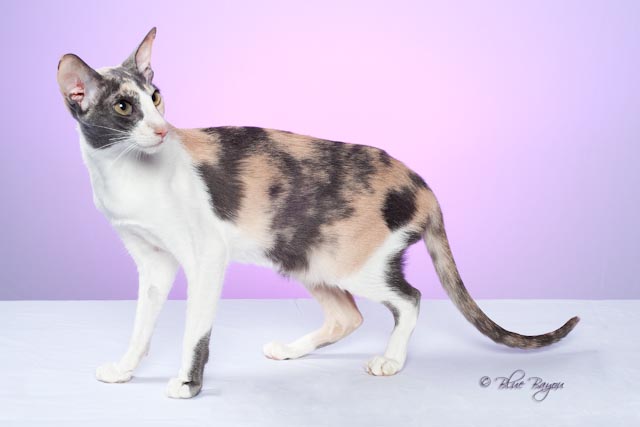 GC Ti Shebi Ling Ling of Manor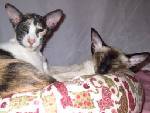 MAX'S GIRLS:
GC Ti Shebi Ling Ling of Manor shown with Ch Maracai Mail Order Bride of Manor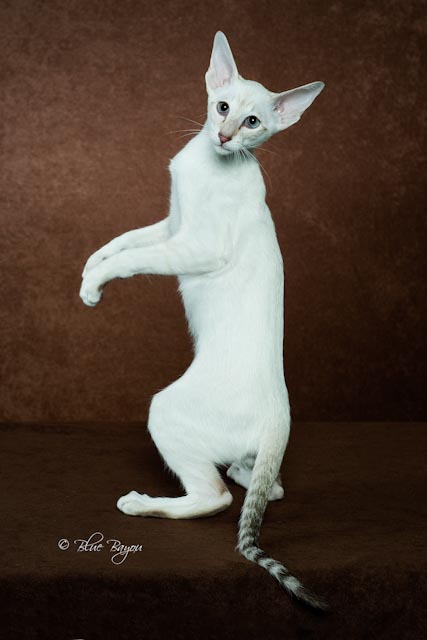 Felitan Cloud Walker of Manor
aka "Cloudie"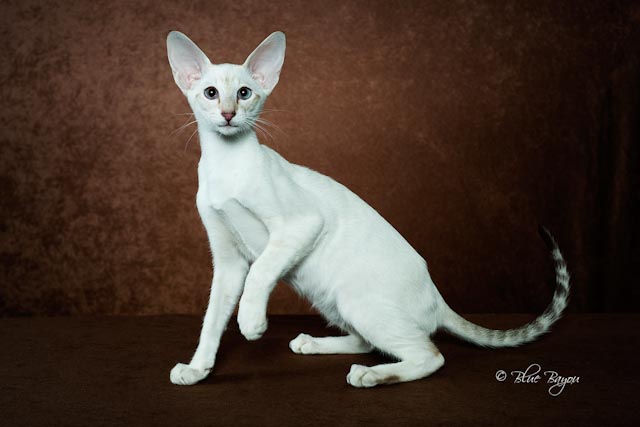 Felitan Cloud Walker of Manor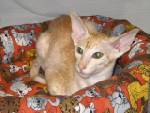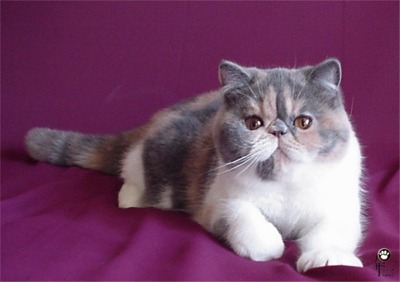 Ch Faithful Felines Lania of Manor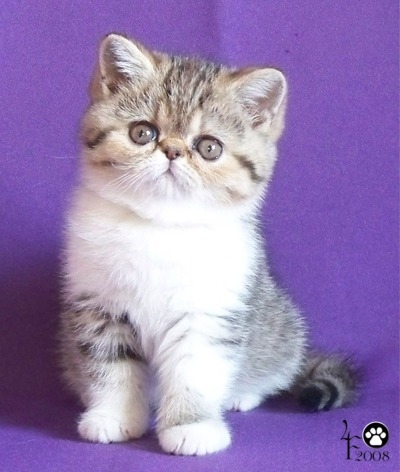 Faithful Felines Avon of Manor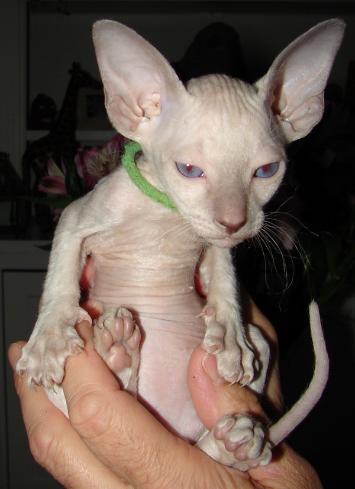 Atlantis Harvey Wallbanger of Manor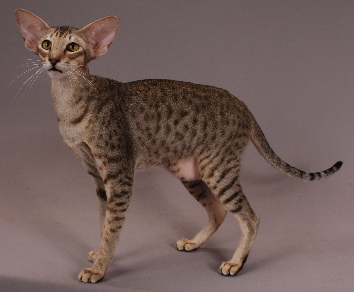 Felitan Bella Rose of Manor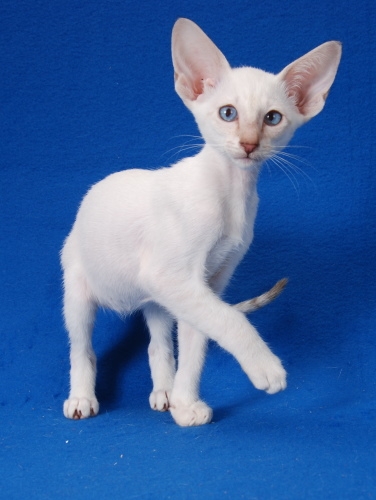 Felitan Cloud Walker of Manor